Asteur Engineering & Inspection
Asteur is an independent Third Party Inspection and Certification Company and a Leading Training & Certification Service Provider to check that your system and assets meet requirements and standards. We are unique in its ability to quickly provide trained and qualified technical specialists globally to verify both product and process quality.
Oil & Gas Sector
Our oil and gas services cater to organisations and people across the supply chain - from testing, inspection and certification to consulting, technical, engineering and related services.
Crane, Hoisting & Lifting Equipment
Crane, hoisting and lifting equipment inspection from Asteur ensures the safety and reliability of your equipment and compliance with statutory requirements.
Elevator Inspection & Certification
Elevator inspection services from Asteur will help you to attain the certification with highest quality and operational standards. Asteur operates according to relevant international standards including lifts directive 2014/33/EU, EN 81-20 and EN 81-50.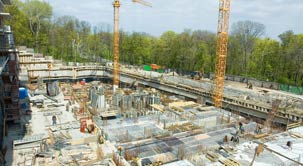 Industrial & Civil Inspections
Asteur provides a unique combination of engineering and inspection services to support industrial and civil assets of our clients. Experienced personnel carry out regular inspection of equipment to effectively address client requirements.
What is Third Party Inspection?
Third Party Inspection in simple words means putting a check on the working process in business world at every stage. A product or service goes through number stages before it is available in the market for the final customers. Third Party Inspection is basically related to the task of scrutiny at different stages of production in order to maintain the level of quality and confidence of the customer in business.
Basically Third Party inspection is carried by some outsourced agency having proven track record/specific skillset for testing and ensuring the quality of product/process/services.
Third Party Inspection or Category A basically complies with the ISO 17020 standard and strictly adheres to the norms of quality check. Specially focused specialized inspection is provided in various industries like Oil, gas, pipelines, machinery, fertilizers, chemicals, infrastructure, pharmaceuticals, food, telecom, transportation and others. Third Party Inspection finally aids in winning the confidence of customers in product and maintain the standard as per the requirement.
Categories of Inspections, Certifications, Consultancy & Audits.